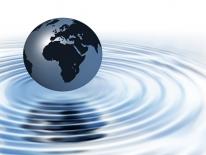 Vision
The Mayor's Office on African Affairs (MOAA) envisions the District of Columbia as a community that thrives on the full engagement of its ethnically, linguistically and socially diverse residents. MOAA recognizes the extraordinary diversity within the District's African community. Therefore, it is the goal of the MOAA to ensure that initiatives, information, programs, services, and unique opportunities reach all facets of the District's diverse ethnic African community. In doing so, we aim to empower the African community with knowledge and useful resources by facilitating culturally appropriate programmatic activities, and effecting targeted outreach strategies.
Mission
The mission of the Mayor's Office on African Affairs (MOAA) is to ensure that the full range of health, education, employment, social services, safety, business and economic development information, services and opportunities are accessible to the District's African community. By serving as the liaison between the District's African community, District government agencies and the Mayor, OAA aims to:
Improve the quality of life of the District's diverse African born constituencies and their children,
Increase civic and public engagement in the District's African community and
Support community development.
Core Values
Advocacy: MOAA is committed to ensuring that the District meets the diverse needs of the African community. OAA advises Mayor Muriel Bowser and District government agencies about the specific needs, and interests affecting the African community in the District of Columbia.
Quality Customer Service: MOAA exhibits compassion and professionalism in all our interactions. We listen critically to constituents' concerns; facilitate extensive intra-agency coordination, and work to resolve these cases in an effective, efficient, and professional manner.
Collaboration: MOAA works proactively with DC government agencies, Federal government agencies, the private sector, community-based organizations, faith-based organizations, cultural groups, and ethnic media to build effective partnerships towards achieving our vision, mission and goals.
Innovation: MOAA continuously seeks to enhance the quality and impact of our programs, office initiatives and internal processes with consistent monitoring, evaluation, and effective use of communication tools to reach out and better serve the African community in the District.
Inclusiveness: MOAA strives to continuously involve our constituents through feedback, community and town hall meetings, and solicit suggestions on how to better serve the community.
Diversity: MOAA recognizes and celebrates the District's rich ethnical, multicultural, and linguistically diverse African community.