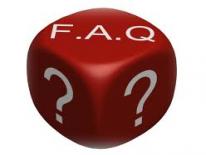 1. Can I get information and services in my language in the District of Columbia?
Yes, the District of Columbia is committed to ensuring that African residents are able to take full advantage of the DC Language Access Act of 2004. The Act strives to provide greater access to District government programs and services for individuals who may not speak, read, write and/or understand the English language.
According to the DC Language Access Act of 2004 you have the right to:
Request and receive interpreter services at no extra cost to you
Request and receive vital documents in your language at no extra cost
Make a complaint to the DC Office of Human Rights (OHR) if you do not receive the aforementioned accommodations.
For additional information, please visit the Language Access Act or the Office of Human Rights.
2. What if I speak a language other than Amharic?
Amharic is one of five languages presently covered by the Language Access Act. The Act also presently covers Chinese, Korean, Spanish and Vietnamese.
For constituents who speak languages other than English, Language Line Services are available. Language Line Services is a professional interpretation service that operates over the phone and immediately connects the caller and receiver to an interpreter in over 170 languages.
For additional information on Language Line Services please visit www.languageline.com.
3. I would like a job with the District of Columbia. Where do I apply?
To apply for a job with the District of Columbia, please visit the Department of Human Resources' website. The website has a database of available District government employment opportunities and all the information necessary to apply including the DC 2000 employment application details regarding the hiring process.
4. I would like to do business with the Government of the District of Columbia. What do I need?
The Office of Small and Local Business Development is equipped to handle all inquiries regarding small, local, and disadvantaged businesses. The goal of the department is to promote economic growth and development of local, small, and disadvantaged businesses through legislation, business development programs, and agency and public/private contract compliance. For more information, visit their website.
Furthermore, the Certified Business Enterprises (CBE) Business Center provides small businesses with the opportunity to certify its business with the District as a Certified Business Enterprise. For more information regarding CBE please visit their website.
5. I am having a problem with my child's school. What can I do?
First, try talking to your child's teacher or the school's principal. If you have not been able to get your problem resolved at the school level, the Office of the Ombudsman for Public Education provides District residents with professional assistance regarding public school issues. The Ombudsman will help resolve issues for families with students in Public Charter Schools, District of Columbia Public School and the University of the District of Columbia. The office is located at:
825 North Capitol Street, NE
Suite 5002
Washington, DC 20002
Phone: (202) 741-8777
For further information, please email [email protected] or visit their website.
6. I am having an immigration problem. What should I do?
The federal government, through the US Department of State, handles all immigration proceedings. Mayoral and city bureaus have no jurisdiction over these procedures. For more information regarding the immigration process please visit the State Department's website or US Citizenship and Immigration Services' website.
Services in the city are provided on the basis of being a resident of DC (meaning they only need proof of a DC address) regardless of their official US residency status, except where a service is provided by federal funds.
For local legal aid and other information regarding immigration problems please view our MOAA Service Guide [PDF] online. The MOAA Service Guide has important contact information for resources in Education, Employment, Health Care, Economic Development, Housing, and Legal Services.
7. What is 501c3? Why does my organization need it? How can my organization get this status?
A 501c3 organization is one type of non-profit corporation classified by the Internal Revenue Service as a public charity or private foundation. This includes religious, educational, scientific, charitable, literary, testing for public safety and prevention organizations. These are NON-PROFIT organizations that do not exist to earn money for owners, stakeholders or employees. As a result of its qualification as 501c3, this non- profit is able to receive tax-deductible charitable contributions and is exempt from business income and property taxes. It is an important status because many foundations and government agencies restrict their grants to public charities.
The following web sites lists the steps involved in forming a 501c3 organization:
From the Foundation Center
Other helpful sites:
Tax-Exempt Status for Your Organization*
IRS booklet describing rules that apply to 501c3 organizations
Application for Recognition of Exemption*
IRS form 1023 - Application for Recognition of Exemption Under Section 501c3
Application for Employer Identification Number*
IRS form SS-4 - Application for Employer Identification Number
Other resources:
Grants Information Resource Center (GIRC):
A service of the Mayor's Office of Partnerships and Grants Development (OPGD), GIRC provides assistance and information and training to nonprofits and faith-based representatives. Call (202) 727-8900 to schedule an appointment or visit OPGD's website.
The Foundation Center of Washington DC has the most comprehensive database on U.S. grant makers and their grants. It also has educational and training programs for grant seekers.
8. I have applied for Housing Assistance but I have not heard back. What should I do?
Coming off the waiting list and receiving Housing Assistance can, and usually does, take a considerable amount of time. Reaching the top of the waiting list depends on the availability of units and vouchers, when you applied for a program, and selection preferences indicated on the application. When your name does reach the top of the waiting list you will be contacted via mail. For additional information about the Housing Assistance program please visit the Housing Authority's website.
Please note that if for any reason you don't respond to letters sent by the Client Placement Division either for scheduling your interview, obtaining information, or updating your application, your housing application will be withdrawn and your name will be taken off the waiting list.
9. I need to improve my computer skills. Where can I go?
The District of Columbia Public Library at the Martin Luther King Jr. Memorial Library offers free computer classes. Registration is available by phone or online. Walk-ins are always welcomed, although a seat in the class is not guaranteed. For a schedule of classes and for further information please visit DCPL's website.
10. I would like to volunteer for the Mayor's Office on African Affairs. How do I apply?
MOAA is not currently hiring. However, any employment opportunities may be found on the Office of Human Resources website.
The Mayor's Office on African Affairs (MOAA) is looking for interns and volunteers! The goal of MOAA is to provide constituent services and information to the African communities through programmatic activities and outreach materials. This experience will provide volunteers with an opportunity to shape the future of this newly established Agency.
Positions with MOAA are unpaid with flexible, part-time hours available. OAA is seeking interns who are passionate about working with the African immigrant communities in the District of Columbia. MOAA is looking for individuals with excellent writing and interpersonal skills. MOAA welcomes bilingual volunteers, those with a strong background in community outreach, and those with ties to the African immigrant communities.
Interns will work with MOAA staff and assist in ongoing outreach and capacity building activities of the office. Participation in grassroots outreach activities helps MOAA to build networks with community members, non-profit and civic organizations, and the local African business community. Additional activities will include:
Creating marketing materials, using print and electronic media;
Writing newsletter articles;
Conducting small research to support grants development;
Assisting with the implementation of new programs;
Updating web content/information.
Interested applicants should send a resume and cover letter and a writing sample to [email protected].